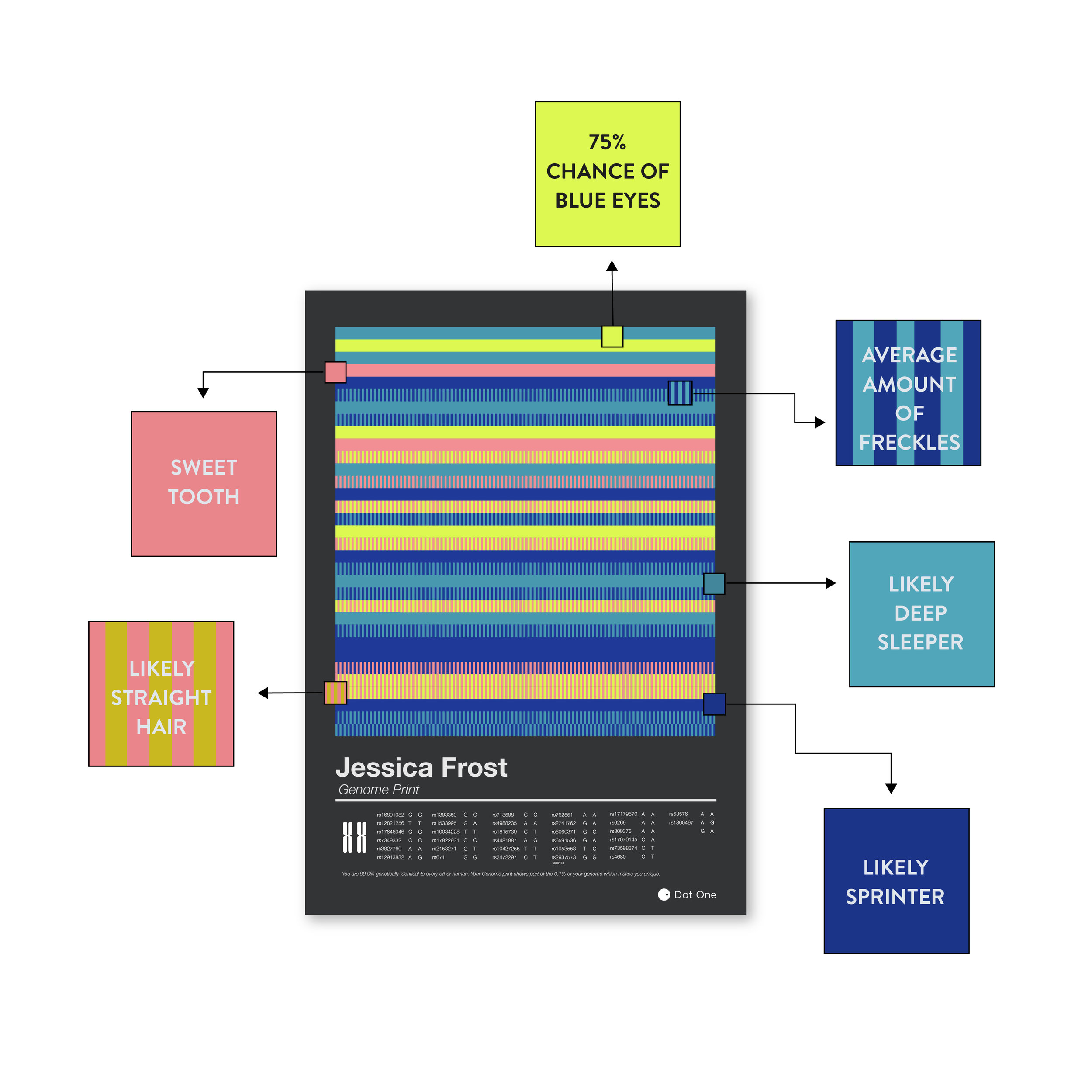 DNA Personalised Print
Create a new style of self potrait using your 23andMe data.
We analyse 33 of your genetic traits [like hair and eye color] to code the unique design!
Each print comes with an illustrated guide to genetics with results keys so you can decode your design.
Dimensions: 300x400mm
Print: Giclée
Material: Texured art paper
Dispatch time: 5 working days
HOW IT WORKS:
Order your DNA Personalised Print
Assign the DNA bases (ATCG) a colour at checkout
Connect your 23andMe trait data using the link in the confirmation email
We design and manufacture your DNA personalised product!
Assign the DNA bases (ATCG) colours at checkout: